O em Gee! The brainchild of Russian model, MUA, and Queen of Unicorns, Miss Doe Deere. She is 28, the creator of Lime Crime (partner with her ubercool husband) and was already featured in NYLON! Site launched Sept 2009.


I am loving this makeup line from New York called LimeCrime – I saw a @Teen_Vogue tweet about them and just the name intrigued me..
The blue lipstick is called..
No she Didn't
——> loveeeeeeeeeeeessss
Then the palette, the unicorn, the names! Ohh lala! This is GLEE!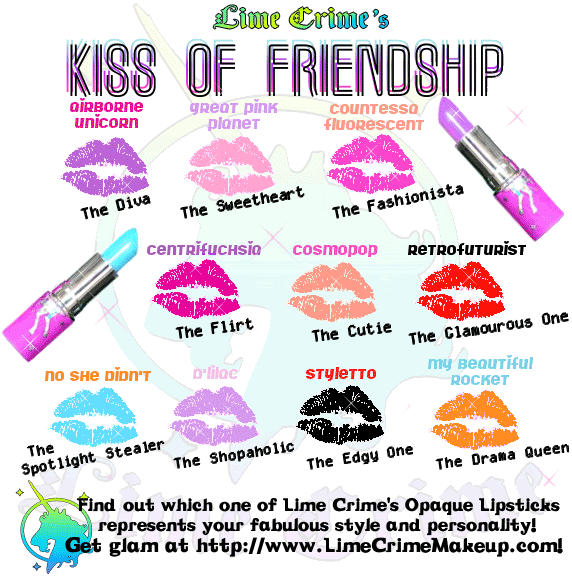 More here http://www.limecrimemakeup.com