THE HOLY GRAIL OF FACIAL CLEANSERS!!!!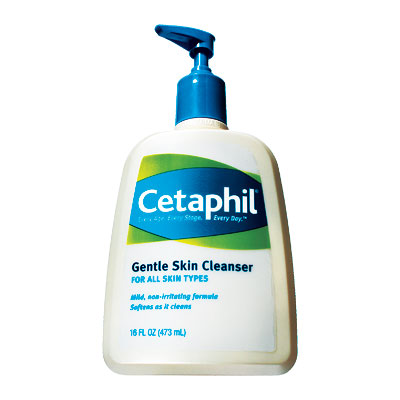 I swear by this stuff. I'm talking about the Cetaphil Gentle Face Cleanser. Really lame story of how I discovered Cetaphil but I'll tell it anyway. So a few years ago probably at least 5 years ago I'd say? I was reading on Seventeen mag's website's Beauty Tips. There was a feature asking models about their skin care routine and a few of the girls mentioned Cetaphil so I decided to try it. BEST PURCHASE EVER!
Cetaphil for sensitive skin is like a gel and does NOT foam. It's super smooth, has no scent, and its great for all skin types even safe enough to use on babies. Makes your skin SO soft. I even use it as a makeup remover around my eyes. It doesn't irritate my eyes like a lot of makeup removers do.
I used to have pretty bad skin. Horrid blemishes. After using Cetaphil my skin started clearing up. I really do swear by this stuff. If you've been jumping cleanser to cleanser try this one! Its less than $15 depending where you get it and its a huge bottle that'll last you a long time.
xo, June 🙂