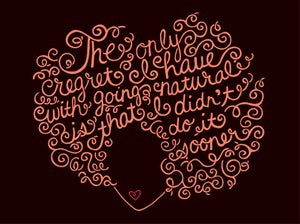 Sooooo cute!
This is dedicated to the HeyDoYou fam and our readers!
Find out more about Andrea here
With her BFA in graphic design Andrea Pippins spent time designing professionally at Hallmark Cards and TV Land Network before returning to school to pursue her MFA at Temple University. She currently resides in Philadelphia doing freelance design and illustration while working on Fly. In her spare time, Andrea enjoys boutique hopping, fleamarket browsing, and visiting local galleries.