WORLD FAMOUS PINK PAPERS: First look at Blazy Susan
Blazy Susan brand was the brainchild of our founder and CEO, Will Breakell. Will is a young entrepreneur from Roanoke, Virginia. Although Will graduated from the esteemed Virginia Military Institute, he soon realized that he was meant to take a different path than the majority of his peers. The mountains of Colorado were calling for him, and so was the emerging cannabis industry.
The products are high quality and stand out on shelves. The retro branding is so kitsch and it is a great gift for your friends who enjoy a puff here and there! It all started with a "lazy susan" and a full product line now.
One day, while sitting on his couch looking at his cluttered coffee table, Will had an epiphany; thus, the original Blazy Susan was born. A few short years later, and here we are! The company has grown to reach all over the world, and is revered by our extremely supportive community of customers and fans.
Our favorite item was the little portable kit is awesome! Only $3.99 and useful for travel.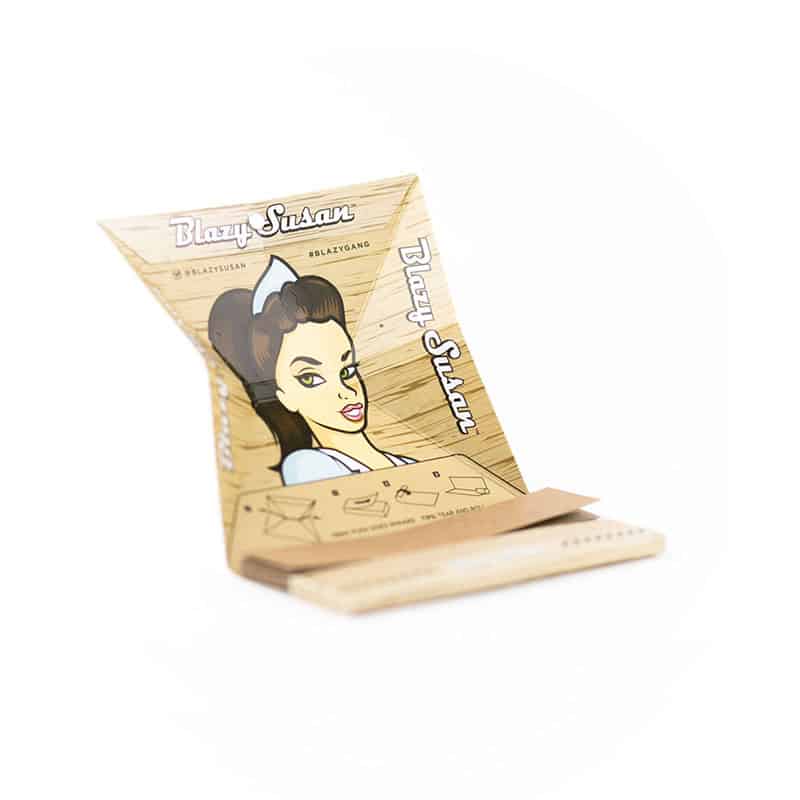 Deluxe Rolling Kit – UnbleachedThe Unbleached Deluxe Rolling Kit is the all-in-one solution for any smoker on the go! This pack comes with 32 of our King Size Papers, a stack of filter tip paper, and even has a built-in mini rolling tray! The Deluxe Rolling Kit is a perfect solution for any time you need to roll up when you don't have access to an optimal rolling surface. You can also use the tray to easily dump any leftovers back into your jar or grinder! It is a total all-in-one, a great stocking stuffer for your friends!