Saturday with the @Supercollar
The Supercollar has been featured on numerous design blogs and I just had to try it out. So this unseasonably sunny Saturday, we tested it out! Jacob was wearing the size M supercollar at the very last notch (i should have gotten large) and he got his croc and we were off to Washington Square Park!

The collar it self has a retractable leash within and also 3M reflectors. It's works well but because of his love for chasing pigeons and squirrels, I wouldn't use this on him on regular city walks.  I would bring this only for when we go hiking or if we go to the beach.
 I would 100% recommend it for dogs under 20 lbs who have no pulling issues or if you lived in a quieter neighborhood. We walked through Soho and it was quite busy!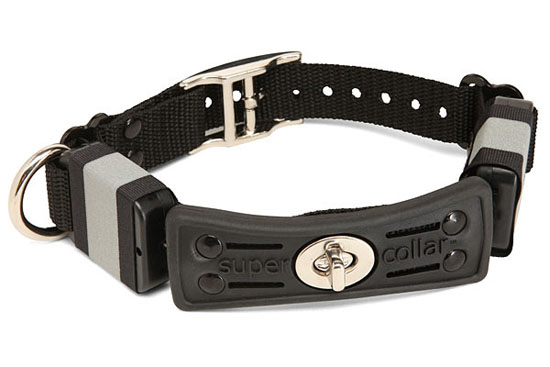 Have you tried them? Share your experience on https://www.facebook.com/supercollar