@Burberry loves Bloggers for @LondonFashionWk S/S 2013
I just finished watching the Burberry Spring Summer 2013 show live from my comforts of my living room in Brooklyn online! Getting to see the show the exact same time as buyers and editors like Anna Wintour makes it extra cool – so a BIG THANK YOU for the Burberry Social Media team for hook it it up!
via Burberry Instagram
The collection is SUPER DUPER. With bright foils in pinks, purples, blues, coppers and greens – there is everything to be excited about and nothing to hide.  It will take a lot of confidence and guts to wear this new collection but that is exactly what looking forward to spring/summer should feel like.  Burberry is the best brand out there that does a great job involving social media in fashion week and all that they are doing. Great Facebook, real time Twitter, quick Instagram and of course high level production!
Pay attention fashion brands. Here is a great example to follow!
Here are some of my favorite looks.
Double Duchess Bell Cape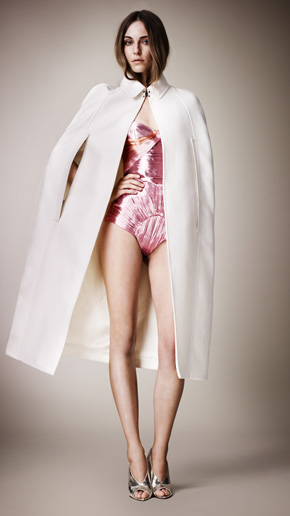 Metallic Corset Jacket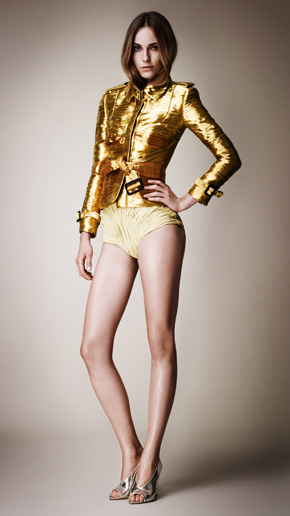 Dynamic Gabardine Trench Jacket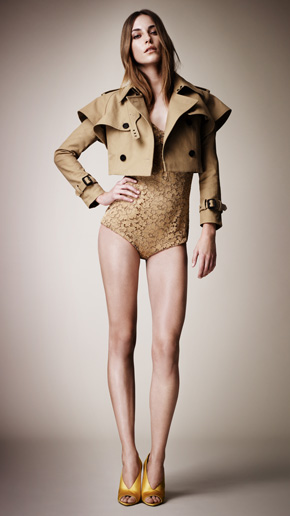 The Blaze in Vinyl and Metallic Python Kelly Green

Images via Burberry.com