The Popcorn Factory for Dads, Grad and More!
When it comes to gift giving, I think something edible cannot go wrong!  Nothing worse than someone getting you clothing that doesn't fit, or something that is just not your taste. If you have a general idea of what your dad or grad likes, this will be a breeze. Even if you don't know exactly if they are a sweet or savory, POPCORN Factory has you covered!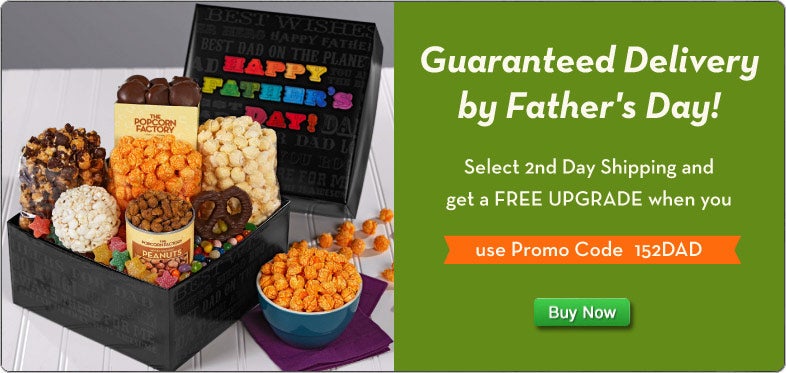 These tins comes with a plethora of goodies! Like fresh kettle corn, cheddar popcorn, chocolate pretzels, nuts and gummies. I can just see this huge tin being useful for game day, Netflix or snacks with beer!
Dad is always there for you no matter what. He's a great guy who deserves the best, so this Father's Day express your love with the perfect gift idea. Choose from a selection of Father's Day gifts that are perfect for the dad, grandfather, or husband in your life.
You don't even have to wrap it! 🙂 Use Promo code 152DAD