LYNQ – More ports for your MacBook
LYNQ is designed to bring the ports you're used to back to the new MacBook or ChromeBook. It connects to your computer's USB (Type C) port and gives you all the ports you'll ever need! LYNQ will even let you charge your MacBook and mobile phone at the same time while using both.
CONNECT TO ALL THE DEVICES YOU ALREADY OWN AND MORE.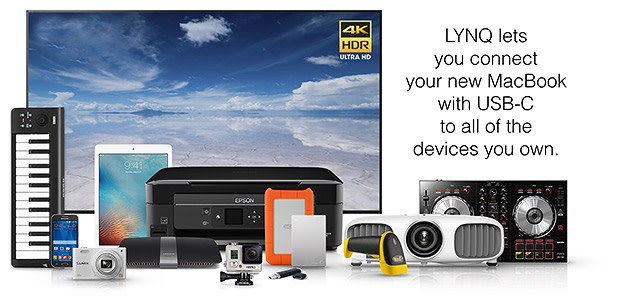 MEET THE PORTS
LYNQ gives you all the ports you need to connect to the devices you love.
CONNECT MORE
LYNQ gives you 3 extra powered USB ports that lets you connect printers, portable hard-drives, keyboard, MIDI instruments, thumb drives and more! Plus, you can charge your iPhone.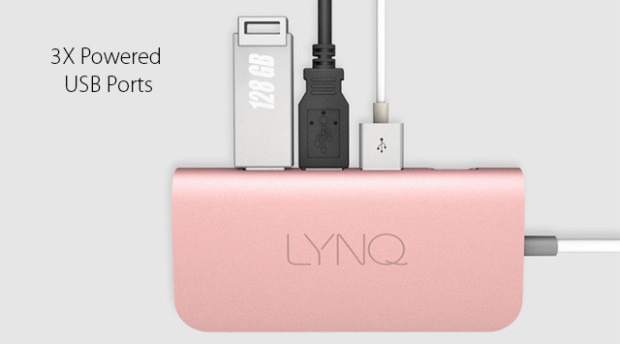 ACCESS MORE (SD/MicroSD)
LYNQ has a standard SD and a micro SD card reader built in. You can access high capacity (HC) and extra capacity XC cards up to 2 Terabyte.  You can also keep your high-capacity micro-SD card installed and turn LYNQ into portable USB-C backup drive for your laptop.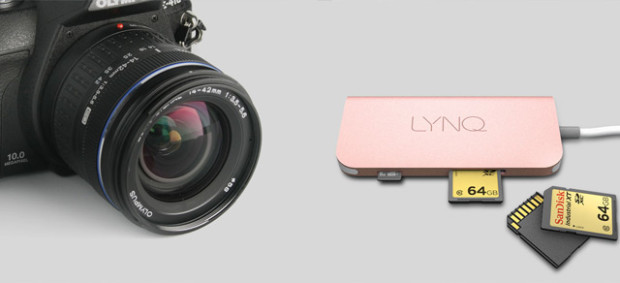 SEE MORE – ULTRA-HD 4K VIDEO
Get smooth, full screen HD (1080P) or Ultra-HD (2160P) with LYNQ. It mirrors or extends the video from your MacBook's USB C port to any large screen TV or  projector. It's the perfect way to share videos, presentations and more.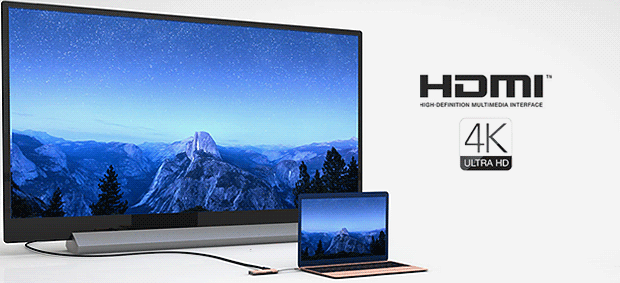 NETWORK MORE – ETHERNET
Connect to your work's secure wired network or administer network devices such as modems and routers with LYNQ's built-in Ethernet high-speed port. IT supports speeds from 10BaseT to 1000BaseT and is always there in case you ever need it.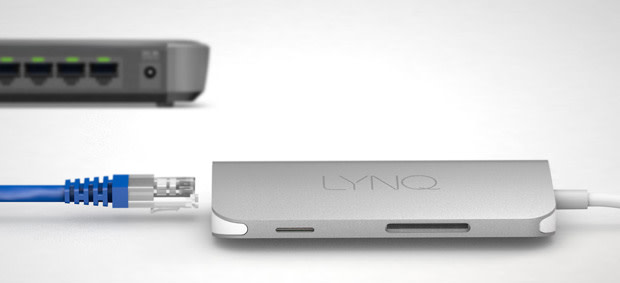 CHARGE MORE
When connected to your MacBook, LYNQ can charge and sync your iPhone, iPad or Android devices.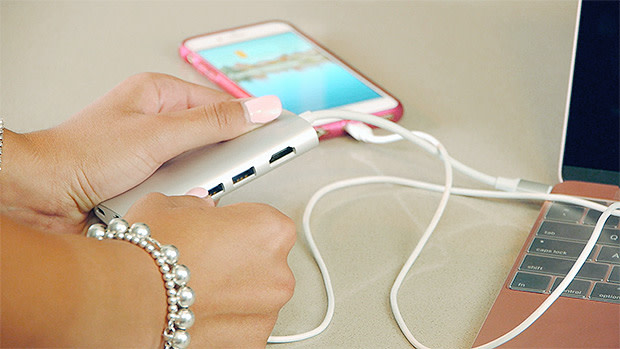 CHARGE EVEN MORE
LYNQ doesn't get in the way of you charging your new MacBook. It's USB Type-C port also allows you to connect your wall charger to recharge your laptop. You can continue to use connected drives and peripherals without skipping a beat.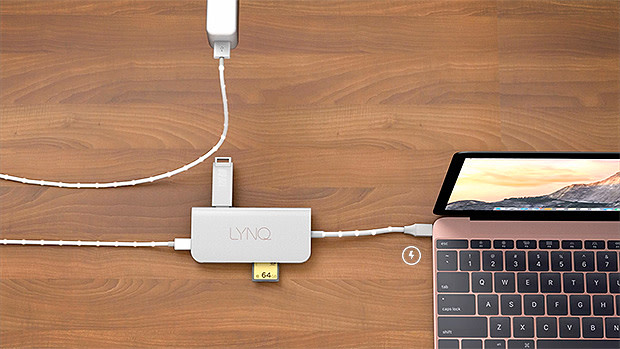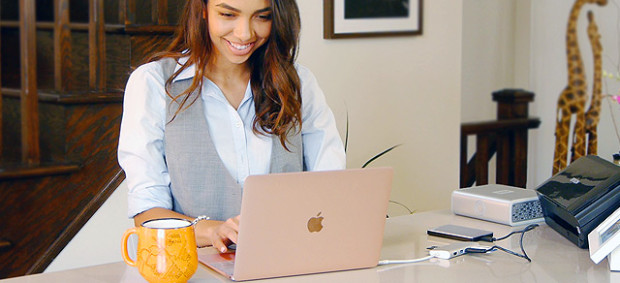 WHY LYNQ ?
ARE YOU READY FOR THE USB-C REVOLUTION? The latest and upcoming models of Apple's MacBook, and other PC' Laptops are getting thinner and manufacturers are moving away from the larger USB (Type A) connector to the smaller, USB (Type C) connector. This makes many of the existing devices we own unable to easily connect to the newer computers. Plus, these thinner laptops lack many of the extra ports we need like SD card readers, video output and more. LYNQ is design to ease the transition to the newer USB Type-C equipped computers and give you all the ports you need to connect with the devices you already own.
Dollar for dollar, LYNQ offers more ports than the Apple AV Multi-port adapter designed for the MacBook 12″. Plus, early bird supporters can take advantage of LYNQ early bird pricing at only $75!