My iPad goes everywhere with me and I am always on the hunt for accessories and cases that can better improve my work flow. The Snugg is a great professional looking case especially for meetings!  It is for the iPad 2 and has all the important cut out sections for your volume, camera and battery charger.
One of the really cool features is the integrated stand. It is good for Skype calls, Facetime and watching movies! If you like to play games, browse Pinterest or check Instagram, you can loop your stylus into the build in nook for it.
Another really important aspect of the Snugg case is the Sleep/Wake function. It is the magnetized edge that helps you preserve battery life and lets your iPad sleep when it is closed. When the iPad is closed, there is a fashionable handstrap for easy holding!
This case is available for $29 on http://www.thesnugg.com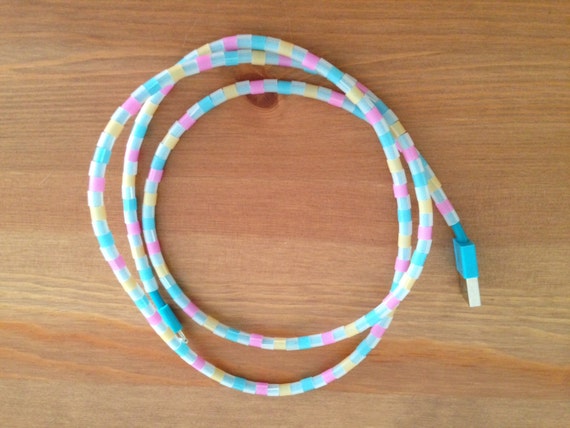 A Glow in the Dark beaded charging USB! Now you will never mix up which cord is yours. This pretty pastel cord is a nice change from a dirty white one right? You can get this cord and other colors on Etsy.com for $12.99!
The iPad gets sooooo dirty!  From my grubby fingers using it as a cookbook and also just regular finger grease. I never knew how clean my iPad could be before I used these JMK cloths!  I even use it in my kitchen, TV and everything else!  I am obsessed. The Microfiber clings on to your fingers and it feels prickly.  If you knew $8 could change your life would you do it? You can grab these on Amazon. You will love it!