PetShoppe from @DuaneReade
For our Canadian readers who are not familiar with Duane Reade, it is similar to Shoppers Drug Mart but in the US. They carry a ton of product from beauty, household, pharma and everyday needs. They also have a pet section!  They have great toys, accessories and even retractable leash (with poo bags!) and a flashlight.
Our friends at Duane Reade sent us 4 products to test out and Jacob is more than thrilled!
His favorite of course is the Pet Shoppe Ultra Durable Chew Ring Dog Toy.
Can't wait to use the retractable leash and the flashlight at night.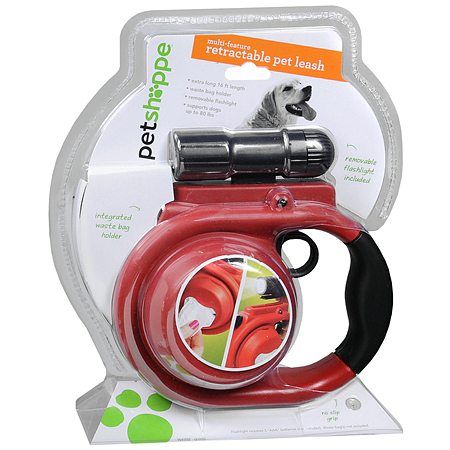 You can see more http://www.walgreens.com which is a part of Duane Reade now!