The Cool Puppy StyleGuide @Givebones @FrostyBowlz
It's Toronto and Tokyo Fashion Week right now and fashion is on everyone's mind. Here are three easy ways to update your pet's wardrobe before the Spring Equinox in a few days.
1.GiveBones – http://givebones.com/shop/
Givebones has the most adorable and colorful collars for a good cause and a good price. National charitable pet company Givebones helps decrease the number of homeless and euthanized pets in the United States each year. Purchasing just ONE Givebones collar saves THREE dogs by keeping them warm and fed in a shelter for one extra day, rescuing them from euthanization. Givebones gives back 10 percent of sales to shelters and rescue groups across the country. They come in 4 sizes XS, S, M, L and in 6 fun colors.

This is my favorite! The Funny Bones Turquoise. It is sturdy, comfy, and stylish!
2. FrostyBowlz – frostybowlz.com
Dogs like to drink cool to cold water. Once water sits out all day, it gets lukewarm and your dog won't want to drink it. This is a handy bowl that you can start using in spring all the way through the dog days of summer to keep your pup hydrated and cool. It is made of high-quality, heavy-gauge stainless-steel bowl with freezable, nontoxic core provides icy cold refreshment for 8 to 12 hours, even on the hottest days. Plate rim can be filled with water to form an ant barrier too! The bowl can also be used for food. Both plate and bowl have nonskid bottoms. Dishwasher-safe, awesome!
3. Dog Portrait – http://www.etsy.com/shop/MaritzaHernandezArt?ref=seller_info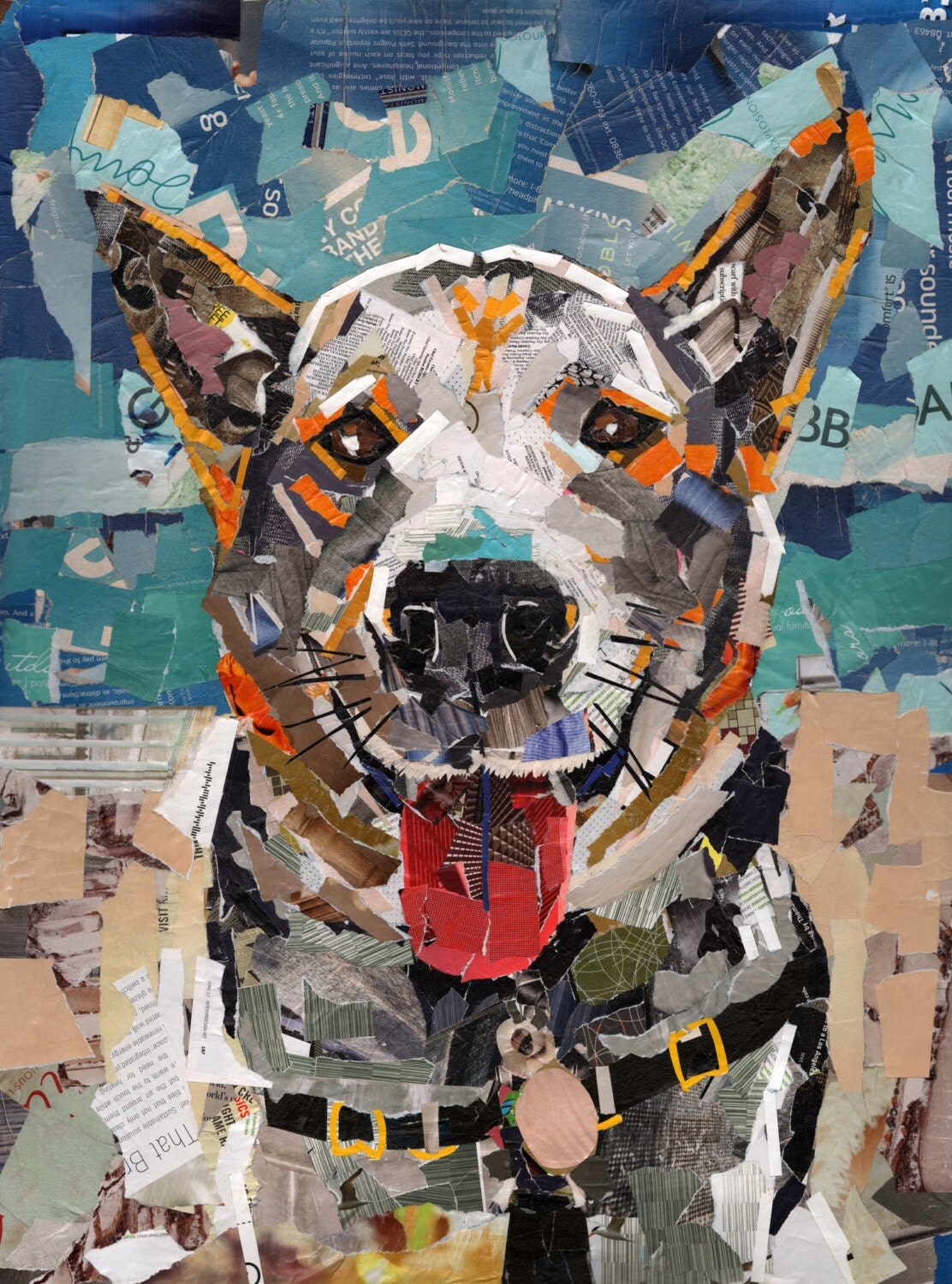 Why not get a custom piece of art work for your dog and you to enjoy? There are numerous Etsy artists can whip up a really cool collage that looks just like your pup. With all your spring cleaning, throw out the old junk you don't need and add a piece of art!